Community News & Regulations


Community News

This section is designed to share Community News with the Homeowners & Tenants of the Tamarack Community, more importantly with those living on the property.


Community Bulletin Board

Commercial Property & General Liability Coverage
(
For Homeowners Only
): For Homeowners who would like a copy of our Certificate of Insurance, email us (click on email link) at
tamarack_condo_association@yahoo.com
or send us a written request to Tamarack Condominium Association, Inc., P.O. Box 162704, Atlanta, Georgia 30321.




Tamarack is now under 24 hour video surveillance
---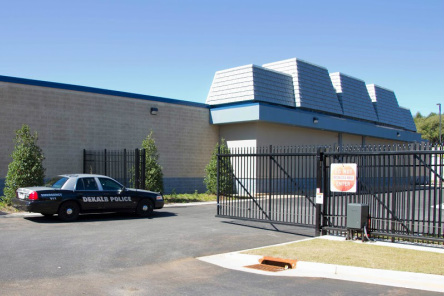 2017 Annual Homeowners Meeting held at:

DeKalb County Police/South Precinct
2842 H. F. Shepard Drive
Decatur, GA 30032
Friday, April 21, 2017
6:30 - 8:00 p.m.
The Meeting Room (1st Floor)
(404) 286-7911



---
Current News
:
​DeKalb Emergency Management Agency (DEMA) exists to serve the citizens of the County through effective planning, response, and mitigation of natural and man-made disasters. DEMA also manages the
Code Red
citizen warning system. To sign up for Code Red notifications:
https://public.coderedweb.com/cne/3BD32EC1739A
Tips for Severe Winter Weather DECATUR
– With severe winter weather approaching, DeKalb County CEO Michael Thurmond along with DeKalb Emergency Management Agency (DEMA) officials are offering tips for getting through the weather safely. We are sharing their tips to protect plumbing and pipes.
To view all of their tips, click on this link:
http://www.dekalbcountyga.gov/news/dekalb-county-shares-tips-severe-winter-weather​
FREEZE WARNING:

To protect plumbing and pipes:

• Disconnect and drain outdoor hoses. Detaching the hose allows water to drain from the pipe. Otherwise a hard freeze can burst either the faucet or the pipe.

• Insulate pipes or faucets in unheated areas. If you have pipelines in an unheated garage or cold crawl space under the house, wrap the water pipes before temperatures plummet.

• Hardware stores carry heat tapes that can either be wrapped or run lengthwise on exposed pipes. If you use a heat tape, use a GFI outlet and be sure to unplug it when it's not needed.

• Find the house master water shutoff valve. It may be near the water heater or the washing machine. More likely it's where the water line comes into your house from the street. If a pipe bursts anywhere in the house, this valve turns it off.

• Leave a pencil-lead-thin stream of water flowing from a bathroom faucet during the worst of a cold spell. Running water has a lesser chance of freezing but it may increase your water bill.

• If a pipe freezes and you don't want to call a plumber, do not try to thaw it using a torch with an open flame. This is a fire hazard, and it could also melt pipe solder or burst the pipe. The safest tool is a hair dryer with a low heat setting. Wave the warm air back and forth along the pipe, not on one spot.

---


Community Emergency Numbers

Emergency & Frequently Called Numbers
:
DeKalb County Fire Department - 911
DeKalb County Police - 911
Poison Control - 911
Hospital
:
DeKalb Medical Hospital (Main Building) - (404) 501-1000
DeKalb Medical Hospital (Hillandale) -
Grady Memorial Hospital - (404) 616-1000
DeKalb County Tax Commissioner's Office
:
https://www.dekalbcountyga.gov/taxcommissioner
​
Central Office (Walk-In, Mail Delivery) - 4380 Memorial Drive, Suite 100, Decatur, Georgia 30034; Property Taxes: M-F 8:00 am - 5:00pm; Vehicle Registration: M-F 8:00 am - 4:30 pm; Walk-In and All Mail Delivery
South Office (Walk-In, No Mail Delivery) - 2801 Candler Road, Suite 66, Decatur, Georgia 30034; M-F 8:00 am - 4:30 pm; (Located In The Gallery at South DeKalb Mall near the Macy's Mall Entrance)
Libraries:
Flat Shoals Branch: 4022 Flat Shoals Parkway, Decatur, Georgia 30034, (404) 244-4370
Wesley Chapel-William C. Brown Branch: 2861 Wesley Chapel Road, Decatur, Georgia 30034, (404) 286-6980
Animals:
DeKalb County Animal Control: 845 Camp Road, Decatur, Georgia 30032, (404) 294-2996; Weekend & Holiday Emergency #: 678 406-7929
Water
:
https://www.dekalbcountyga.gov/watershed-management/watershed-management
​
DeKalb County Watershed Management - (770) 621-7200
24 Hour Emergency # - (770) 270-6243
All Billing, New Service & Meter Reading - (404) 378-4475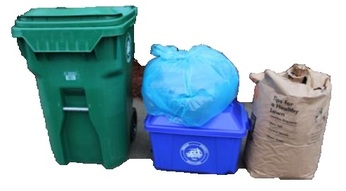 Sanitation
:
https://www.dekalbcountyga.gov/sanitation/about-sanitation
​
DeKalb County Sanitation Department - (404) 294-2900;
Garbage Pickup (1 day per week, Wednesday): Effective July 8, 2015, ALL garbage, recyclable materials and yard trimmings at Tamarack will be collected once a week on Wednesdays ONLY.
County-issued roll carts will be 65 gallons and should be placed at curbside by 7:00 a.m. on Wednesday morning. Containers should not be placed at curbside before 6:00 p.m. on the day prior to collection day. Containers should be removed from curbside same day as collection day. Per DeKalb County, containers should not be left at curbside overnight. Plastic bags can be sat out at 8:00 a.m. the day of pickup. It is the homeowner's or tenant's responsibility to call DeKalb County Sanitation, (404) 294-2900, for pickup of large items (stoves, furniture, refrigerators, toys, beds, etc.);
Click link to see Holiday Scheduled pickup: http://www.dekalbcountyga.gov/sites/default/files/2017%20Holiday%20Collection%20Schedule.pdf
---
Community Regulations

The following rules & guidelines are offered to promote harmony and good relations among neighbors:
Fire Hazard/Safety: BBQ grilling on decks/patios is prohibited. Move your grills to the sidewalks or parking lots, away from the buildings. Commercial grills are prohibited. If you see your neighbor grilling dangerously, call the DeKalb County Fire Department at 911
!
Playing In The Parking Lots & Streets: Children are prohibited from playing in the parking lots and streets at Tamarack. No playing or trespassing at the Clubhouse. Violators will be prosecuted.
Vehicle Parking/Restrictions:
Each unit is assigned two (2) parking spaces. Most assigned spaces are located in front of or close to your unit. The exception is the garage units. If your unit has a garage (accommodates 2 cars), you should park your vehicles inside your garage. Parking just outside the garages is prohibited due to the possibility of breaking the water and/or sewage lines located near the garage units. Cars may be towed, without notice, at the owner's expense;

Commercial vehicles, school buses or any vehicle larger than a regular pick-up truck shall not be parked in the complex;
No vehicle repairs are permitted within the complex;
Disabled (junked or inoperable) vehicles are prohibited. All vehicles must have a current license and other legal permits;
Cars without tags, expired tags, flat tires as well as non-working vehicles will be tagged for towing. No 18 wheelers or Cabs are allowed in the Community. Towing Company signs are posted throughout the Community.
Current Tow Company: Statewide Wrecker Service South, Inc., (770) 322-9688
Pets
:
All pet owners must comply with the Association's rules & regulations regarding pet ownership as well as with all DeKalb County's laws and ordinances;
Pets must be on a leash when outside the unit and under strict owner control;

Pets must not be left unattended on patios or tied in the common area;

Pets must not be allowed to defecate near the units...Take Them Into The Woods!
Fire Safety Factsheets
(click on image below to see a larger image)